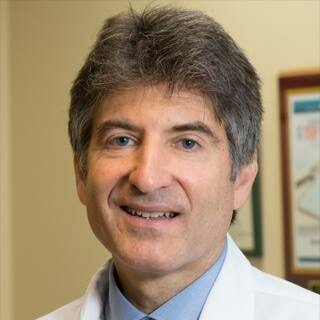 Arnold S. Breitbart —

Arnold S. Breitbart MD, FACS
Long Island and Manhattan
Liposuction and SmartLipo Surgeon
Board Certified Plastic Surgeon, Liposuction specialist
Skill, Expertise and Artistry
Call 855-971-1131
Dr. Arnold Breitbart is accomplished in the wide spectrum of plastic surgery. From his offices in Manhattan and Long Island, he provides renowned cosmetic surgery services to patients seeking abdominoplasty, Liposuction, breast augmentation, breast lift, breast reduction, face lift, rhinoplasty, blepharoplasty, gynecomastia surgery, and other body contouring procedures.
Liposuction Surgery in Long Island and Manhattan – Body Contouring
One of the safest, most popular ways to eliminate stubborn areas of fat is through liposuction. At his Long Island and Manhattan centers, Dr. Arnold Breitbart performs liposuction alone, or with other body contouring surgeries such as tummy tuck (abdominoplasty). Dr. Breitbart offers SmartLipo Triplex™, the latest advance in liposuction. This procedure uses a laser to liquefy the fat, which is then removed with liposuction. The laser also helps to stimulate the tissues and tighten the skin.
As one of the most experienced SmartLipo surgeons in the New York area, Dr. Breitbart uses the latest generation SmartLipo Triplex™ system, to give you the very best that SmartLipo Triplex™ has to offer. This technology allows Dr. Breitbart's patients to recover faster and experience considerably less bruising and swelling than with traditional liposuction. SmartLipo Triplex™ patients are typically back to work within as little as one or two days following the procedure. SmartLipo liposuction can be performed on various parts of the body, including the abdomen, hips, thighs, knees, back, upper arms, chin, neck, and breasts.
Liposuction Expertise You Can Trust
At the New York Liposuction Center, Dr. Breitbart is skilled in the use of the most sophisticated technologies in the field. From the expert use of micro-cannulas to laser liposuction, Dr. Breitbart provides precision results through customization and extensive knowledge of how different parts of the body respond to different liposuction treatment modalities.
Under the direction of Dr. Arnold Breitbart, the New York Liposuction Center offers the highest quality of care to patients. Dr. Breitbart has over
20 years of experience working as a board certified plastic surgeon in Long Island, Manhattan, and the surrounding areas and he uses his extensive background to direct the Liposuction Center and ensure that patients receive the safest, most appropriate treatment options available.
Learn more abour Dr. Breitbart and his other services by visiting www.newyorkliposuction.com or www.drbreitbart.com
700 Park Avenue
New York, NY 10021
Long Island Office
1155 Northern Boulevard, Suite 110 Manhasset, New York 11030
Abdomen
Anterior Thighs
Arms
Back
Buttocks
Chin/Cheeks/Jowls
Fat Transplantation
Female Breast Reduction
Hips and Waists
Inner Thighs
Knees
Legs/Calves/Ankles
Male Breast Reduction
Males Flanks
Neck
Outer Thighs
Accredited Office Surgical Facility