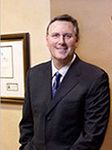 Charles A. Messa, III M.D., F.A.C.S

Weston Cosmetic Surgery Center
—
Liposuction Surgery Fort Lauderdale Lipo Surgeon
Board Certified Plastic Surgeon
Call 954-633-7191
At Weston Cosmetic Surgery Center, we offer you a comfortable and relaxed setting with advanced technology in cosmetic plastic surgery.
While beauty and confidence is our ultimate goal, your safety is of the utmost importance to Dr. Messa and his staff. That's why Dr. Messa performs all surgical procedures in an accredited hospital facility or in our state-of-the-art, AAAASF certified surgical facility. The American Association for Accreditation of Ambulatory Surgical Facilities (AAAASF) is recognized by the American Society of Plastic Surgeons for accepting nothing less than the highest standards of excellence for patient safety and quality of care for its accredited facilities.
It is our desire that you leave our practice feeling more confident and knowledgeable about cosmetic surgery and the benefits that it can provide to improve your quality of life!
The highly professional and knowledgeable staff at Weston Cosmetic Surgery Center under the direction of Charles Messa, M.D. realizes that patients need accurate information, skilled care, and close personal attention.
Our warm and dedicated staff wants your experience to be pleasant and personalized, and we will help you feel as reassured and relaxed as possible. Our staff also maintains up-to-date training so that they are able to provide you information on all of the latest techniques and products.
Liposuction
Liposuction, also known as lipoplasty and suction lipectomy, is a surgical procedure designed to improve the body shape by removing unwanted fat deposits from specific areas of the body. Liposuction is commonly used on the abdomen, hips, knees, neck, thighs, and upper arms. The procedure is often performed along with other procedures, such as abdominoplasty or breast enhancement surgery. There are several fairly new techniques in liposuction that Dr. Messa performs which offer many benefits over the traditional techniques. Internal and External Ultrasound-assisted liposuction and tumescent liposuction are two of these techniques and they typically involve quicker recovery times and more precise results.
The best candidate for liposuction is a person who is physically healthy and of normal weight but with areas of excess fat that are resistant to regular diet and exercise. Patients with irm, elastic skin tend to achieve the best results, while older patients with diminished skin elasticity may not achieve the same results as a younger patient and may require skin and fat excision through a bodylift or abdominoplasty procedure.
Liposuction can successfully improve the shape of the body and, like many cosmetic procedures; it may improve one's self confidence as well. After surgery, you're likely to discover you're able to wear a wider variety of clothing than before. Liposuction is not a substitute for regular exercise and a healthy diet. By following a healthy diet and exercise regime, you can help to maintain your liposuction results.
The Surgery
The amount of time needed for liposuction will vary due to several factors, including the amount of fat being removed, the technique used, and the size of the area being treated. In general, however, liposuction typically takes between one and two hours to complete. The procedure is commonly performed on an outpatient basis and typically involves either local anesthesia, general anesthesia, or intravenous sedation.
Dr. Messa begins with small incisions made on the areas of the body being treated. A narrow, blunt-tipped tube called a cannula is then inserted through these incisions. The cannula is manipulated by the surgeon, disrupting the fat cells before they are suctioned out. The incisions are then sutured closed.
Note: This information that follows will need to be reviewed and corrected by Dr. Messa For ultrasound-assisted liposuction, or UAL, an ultrasound probe is inserted beneath the skin to liquefy the fat before it is suctioned out. For tumescent liposuction a fluid containing saline, lidocaine and epinephrine are injected into the fatty tissues before they are suctioned out. Both of these techniques offer several benefits over traditional liposuction, including quicker recovery times and more precise results.
The Recovery
After surgery, you may experience some discomfort, pain or stiffness Fluid drainage from the incisions and swelling are also common. Dr. Messa will prescribe pain medication to help with any pain or discomfort that you feel, as well as antibiotics to prevent infection. Dr. Messa usually encourages patients to start walking around as soon as possible, or as recommended, to help prevent any problems and speed recovery.
A compression garment similar to a girdle is typically worn for several weeks to support the skin and control swelling. Most of the swelling and bruising subsides within three weeks, though some slight swelling can persist for up to six months. You will notice an immediate change in the shape of your body after surgery, though the final results will be apparent when all of the swelling has completely resolved. Many of the newer techniques, such as UAL and laser assisted liposuction typically involve a decrease in post-operative bruising and swelling.The amount of time it takes to recover after liposuction will vary for each patient. Generally, most patients are able to return to work within a few days after surgery, though more strenuous activity will need to be postponed for two to four weeks.
Meet the Doctor
Charles A. Messa, III, M.D., F.A.C.S.
Dr. Messa is a Board Certified Plastic Surgeon who has devoted his career to helping others through cosmetic plastic surgery. He is a dedicated physician whose greatest satisfaction comes from seeing the effect his work has on helping patients look and feel better. His warm and compassionate mannerism enables patients to feel more comfortable and secure as they experience the benefits of plastic surgery.
Dr. Messa completed his undergraduate education at LaSalle University where he graduated magna cum laude, and was a scholar athlete and Rhodes Scholar nominee. He received his Doctor of Medicine degree from the Pennsylvania State University College of Medicine.
He subsequently completed general surgery training at the University of Massachusetts Medical Center, receiving honors as an outstanding surgical resident and teacher. He then completed training in Plastic and Reconstructive Surgery at the prestigious University of Pennsylvania Medical Center. Dr. Messa has attained dual Board Certification by both the American Board of Surgery and the American Board of Plastic Surgery. He is a member of many regional and national medical societies. His academic accolades also include numerous publications with national and international presentations in many areas of Plastic and Reconstructive Surgery.
Financing Options Available
2823 Executive Park Drive
Fort Lauderdale, FL 33331
Abdomen
Anterior Thighs
Arms
Back
Buttocks
Chin/Cheeks/Jowls
Fat Transplantation
Female Breast Reduction
Hips and Waists
Inner Thighs
Knees
Legs/Calves/Ankles
Male Breast Reduction
Males Flanks
Neck
Outer Thighs
Accredited Office Surgical Facility
Hospital
State Licensed And/Or Approved Medical Surgical Facility
IV Analgesia/Sedation and Tumescent Technique
IV Anesthesia/Sedation (Conscious Sedation/Mac) and Tumescent Technique
Liposuction plus General Anesthesia
Liposuction plus General Anesthesia + Tumescent Local Anesthesia
3 to 4 mm linear incisions
LaSalle University Philadelphia, PA
Degree: BA, Biology
Magna Cum Laude 1985
Pennsylvania State University College of Medicine Hershey, PA
Degree: M.D. 1989
Post-Graduate Education
Intern in General Surgery University of Massachusetts Medical Center
Worcester, MA 1989-1990
Resident in General Surgery University of Massachusetts Medical Center
Worcester, MA 1990-1993
Chief Resident in General Surgery University of Massachusetts Medical Center Worcester, MA
1993-1994
Resident Plastic and Reconstructive Surgery University of Pennsylvania Medical Center Philadelphia, PA
1994-1996
New York MD-256730-1
Pennsylvania MD-052651-L
Florida MD-0071235
Westside Regional Medical Center, Plantation, FL
Plantation General Hospital, Plantation, FL
Memorial Hospital Pembroke, Pembroke Pines, FL
Weston Outpatient Surgical Center, Weston, FL
Diplomate, American Board of Surgery
Diplomate, American Board of Plastic Surgery
Fellow, American College of Surgeons
American Association for Accreditation of Ambulatory
Surgical Facilities, Facility Inspector
American Society for Aesthetic Plastic Surgery
American Society of Plastic Surgeons
Aesthetic Society Education and Research Foundation
Florida Society of Plastic Surgeons
Florida Medical Association
Broward County Medical Association
American Society for Laser Medicine and Surgery
1. Messa, C.A., Kulkarni, M. Arous, E.J. Double Clostridium Mycotic Aneurysms of the Aorta: A Case Report and Review of the Literature. Cardiovasc Surg 3(6): 687-692, 1995.
2. Messa, C.A., Bartlett, S.P., Whitaker, L.A. Alloplastic Augmentation of the
Temporal Fossa. Owen H. Wangensteen Surgical Forum, Vol. XLVI: 168-171;
1995
3. Whitaker, L.A., Messa, C.A., Mackay, G.J., Bartlett, S.P. Treatment of Patients
with Non-Syndromic Bicoronal Synostosis: Long Term Follow-Up and Patterns
of Outcome. Craniofacial Surgery VI: Proceedings of the Sixth International