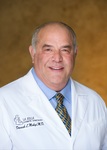 Darush Mohyi —

La Jolla Cosmetic Gynecology
Liposuction in La Jolla
Call 858-281-2140
Schedule your consultation!
Dr. Mohyi has been in practice in California since 1996.
His specialties include:
Liposuction of the Breast, Abdomen, Back, Flanks, Buttocks and Thighs
Labiaplasty
Vaginal Rejuvenation
Hymenoplasty
Non-Surgical Vaginal Rejuvenation – ThermiVa
Obstetrics and Gynecology
Cosmetic and Restorative Vaginal Surgery
O Shot – Orgasm Shot
Dr. Mohyi has over 30 years of experience as a gynecologist with advanced cosmetic and restorative liposuction and vaginal surgery training.
7724 Fay Avenue
La Jolla, CA 92037
Abdomen
Anterior Thighs
Arms
Back
Buttocks
Chin/Cheeks/Jowls
Fat Transplantation
Female Breast Reduction
Hips and Waists
Inner Thighs
Knees
Legs/Calves/Ankles
Male Breast Reduction
Males Flanks
Neck
Other
Outer Thighs
Oral Sedatives plus Tumescent Technique
Incisions Are Not Closed With Stitches (Open Drainage Technique)