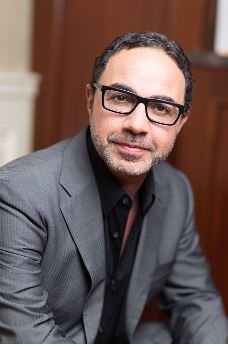 David Amron M.D.

The Roxbury Institute
Centers Of Excellence
Liposuction in Beverly Hills
Call 310-776-6973
Schedule your consultation!!
Cosmetic Surgeon Specializing in Liposuction
Dr. David Amron is a board-certified Dermatologic Surgeon with a highly regarded international reputation as a specialist in liposculpture and body contouring. Whether it be complicated revision liposuction surgery or perfecting the shape of a model with miniliposuction, Dr. Amron's 20 years of experience combined with his skill, passion and artistry set him apart for all aspects of liposculpture.
He is the medical director and founder of The Roxbury Institute in Beverly Hills, California, a comprehensive institute comprised of experts in aesthetics, body contouring and regenerative medicine.
Called the "Guru of Liposuction" by Entertainment Tonight, Dr. Amron has been extensively featured in the national and international media on such programs as the Today Show, BBC, CNN, Good Morning America, Inside Edition, The Discovery Channel and numerous others. He is the featured liposuction surgeon in "Celebrity Plastic Surgeons of Beverly Hills". In addition, he hosted the popular Los Angeles radio show "A Cut Above", educating the public on the do's and dont's of cosmetic procedures. He is also highly skilled in the nonsurgical approach to facial rejuvenation and facial contouring.
Lipedema Treatment
Using a highly technical and customized method of body contouring, Dr. Amron has established the most effective Lipedema treatment known today. Surgical intervention by liposuction to remove the disproportionate fat storage tissue is the only recognized treatment that can truly alter the course of lipedema. Lymphatic sparing tumescent liposuction under local anesthetic is the recommended approach by Dr. Amron.
Dr. Amron on Fox News: Raising Lipedema Awareness
Dr. Amron on ABC news: Raising Lipedema Awareness
Erin's Lipodema Story
Lipodema Awareness
Check out Dr. Amron on Netflix!
Celebrity Plastic Surgeons of Beverly Hills
450 N. Roxbury Drive Suite 400
Beverly Hills, CA 90210
Brazilian Butt Lift
Fat Transfer
Lipedema
Male Breast Reduction
State Licensed And/Or Approved Medical Surgical Facility
Oral Sedatives plus Tumescent Technique
Some are closed and some are left open
Abdomen
Anterior Thighs
Arms
Back
Buttocks
Circumferential Thighs
Face
Flanks
Hips
Inner Thighs
Legs
Neck
Outer Thighs
Waist
Medical School:
Albert Einstein College of Medicine
Bronx, NY
Doctor Of Medicine
University of California, 1978-1980
Los Angeles, CA
University of California San Diego, 1980-1982
La Jolla, CA
Degree: Bachelor of Arts Biology, December 1982
Musicians Institute, 1985
Los Angeles, CA
Residency:
Division of Dermatology,
U.C.S.D. Medical Center
San Diego, CA
Dept. of Medicine
Cedars-Sinai Medical Center
Los Angeles, CA
Fellowship:
Postgraduate Research Fellow,
January 1, 1991 – June 1, 1991
U.C.L.A. School of Medicine, Division of Dermatology
Los Angeles, CA
Research Fellow,
Sponsored by Dermatology Foundation and Herbert Laboratories
Performed under Ronald L. Moy, M.D., Asst. Professor of Dermatology
Los Angeles, CA
Staff Research Associate,
U.C.L.A. School of Medicine, Division of Dermatology
Los Angeles, CA
U.C.L.A. Dean's Honor List 1979-1980-Fall, winter, Spring Quarters
U.C.S.D. Provost's Honor List
1980-1981-Fall,Winter,Spring Quarters
1981-1982-Fall and Winter Quarters
American Board of Dermatology, 1995-PRESENT
National Board of Medical Examiners
American Academy of Dermatology, Fellow
American Academy of Cosmetic Surgery
American Board of Dermatology
Fellow, American Academy of Dermatologic Surgery
American Society of Cosmetic Surgery
Founder of The Lipedema Society
Founder of The Lipedema Society International Surgical Fellowship Program
American Society for Liposuction Surgery, Fellow
American Medical Association
American Society for Dermatolgic Surgery, Fellow
American Society For Laser Medicine and Surgery, Fellow
Los Angeles County Medical Association
Fellow, American Society for MOHS Surgery