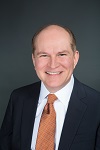 David Fellows M.D.

Athenix Body Sculpting Institute
Athenix Liposuction in Irvine, CA
Liposuction Specialist
Medically Advanced. Naturally You.
Call 949-347-5487
Dr. David Fellows is truly an artist of the human form. In addition to his extensive medical training, Dr. Fellows holds a Master of Fine Arts degree in sculpture from the University of Chicago. He is an accomplished artist and has shown his sculptural works of the human head, face and figure at both private and public galleries, including Chicago's Gallery 312 and the historic Midway Studios. His unique background in art informs his work as a surgeon, as he possesses a keen understanding of the structural and aesthetic principles of advanced human anatomy. One of very few surgeons with this kind of ability, Dr. Fellows has taught courses in sculpture for plastic surgeons. As a researcher and lecturer, he is recognized for his unique perspective as both surgeon and artist. Dr. Fellows is a plastic and reconstructive surgeon specializing in facial aesthetic surgery and breast and body sculpting.
Dr. Fellows graduated magna cum laude from the University of Southern California with a bachelor's degree in psychobiology and earned his medical degree from Northwestern University. After a five-year general surgical residency at the University of Iowa Hospitals and Clinics, he returned to Southern California to complete his plastic and reconstructive surgery residency, accepting one of only three positions offered annually by the renowned training program at the University of California, Los Angeles.
Financing Options:
We provide our patients with custom financing solutions in order to achieve the look you've always wanted now. Our financing programs begin with no upfront payment. You may choose from several popular plans which allow you to finance your new look over 12 to 60 months with payments as low as $73 per month. During your consultation our Patient Care Consultant will help you apply for the financing. In many cases approvals are instant and your Patient Care Consultant can assist you in scheduling your procedure during your first visit with us.
No down payments
Instant approvals
Monthly payments as low as $73/month
113 Waterworks Way, Suite 300
Irvine, CA 92618
Abdomen
Anterior Thighs
Arms
Back
Buttocks
Chin/Cheeks/Jowls
Fat Transplantation
Female Breast Reduction
Hips and Waists
Inner Thighs
Knees
Legs/Calves/Ankles
Male Breast Reduction
Males Flanks
Neck
Outer Thighs
Oral Sedatives plus Tumescent Technique