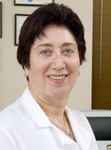 Heripsime Ohanian —

Bergen-Aesthetics
SmartLipo Paramus, NJ
Call 201-397-1019
Get the Body You've Always Desired!
Board Certified Cosmetic Surgeon
SmartLipo in Paramus NJ from Bergen Aesthetics
For the body you've always desired!
Eliminate areas of unwanted fat and tone your entire body with laser-assisted lipolysis at Bergen Aesthetics. You've tried dieting. You've tried exercise. But parts of your body have simply refused to tone up. Now you can change all that!
LaserBodySculpting is a revolutionary, minimally invasive treatment that does something no fitness routine can do: permanently destroy fat cells. You can finally have the body you've always aspired to.
"We provide a unique combination of Smartlipo and microliposuction to give you the best results. Results that Smartlipo alone or microliposuction alone cannot deliver." – Heripsime Ohanian Ph.D., M.D.
Dr. Ohanian has trained extensively in advanced cosmetic surgery techniques including SmartLipo, Avelar Abdominoplasty, Skin Resurfacing, Laser Hair Removal and Laser Vein Treatments.
A highly educated physician and surgeon practicing in New Jersey. Dr. Ohanian uses her scientific and medical background to provide highly effective cosmetic surgery and skincare in her office.M
With medical degrees from Hahnemann University (Philadelphia) and the Medical College of France (Lille, France) and a Ph.D. in Biochemistry from Rutgers University, Doctor Ohanian brings a unique perspective to her medical practice and to her patient care.
1 Kalisa Way, Suite 103
Paramus, NJ 07652
Abdomen
Anterior Thighs
Arms
Back
Buttocks
Chin/Cheeks/Jowls
Fat Transplantation
Female Breast Reduction
Hips and Waists
Inner Thighs
Knees
Legs/Calves/Ankles
Male Breast Reduction
Males Flanks
Neck
Hahnemann University Hospital (Philadelphia, PA) Obstetrics/Gynecology
Medical College of France Magna cum Laude M.D.
Faculte Libre de Medicine, Lille, France
Rutgers University (Biochemistry) Ph. D.
Rutgers University (Biology and Physiology) M.S.
Rutgers University (Physiology) BA
American Academy of Cosmetic Surgery
American Board of Obstetrics and Gynecology
American College of Obstetrics and Gynecology (ACOG)
International Society of Ultrasound in ObGyn<br/
Licensed in New Jersey
Licensed in Pennsylvania
American Institute of Ultrasound Medicine
Tumescent Liposuction – Trained by Jeffery Klein MD
Botox and Dermal Fillers
Urodynamics, Urogynecology, Urethral support systems
for Stress Incontinence and Female Pelvic Floor Reconstruction and
Support
Ph.D. Thesis: The role of divalent metals, adenosine 5'- triphosphate and hormones in the regulation of rat brain adenylate cyclase
Biochemical Society Meeting, Oxford, University: Regulation of the responsiveness to calcium of hypothalamic adnylate cyclase.
K. Kopach, H. Ohanian, G. Schneider, J.C. Mittler and N.H. Ertel. The hypothalamic pituitary-gonadal axis during hyperthyrodism in the rat (1975).
Journal of Clinical Research XXIII (5) 573A Brydon-Golz, S., Ohanian, H., and Bennun, A.,Effects of nor-adrenaline on the activation and the stability of brain adenylate cyclase (1977). The Biochemical Journal 166, 473-
483
Ohanian, H., Borhanian, K., and Bennun, A.The effect of manganese on the regularion of brain adenylate cyclase by magnesiuma nd ATP (1978) Biochemical Society Transcriptions. 6, 1179-1182
The effect of the equilibrium concentrations of metal and ATP on adenylate cyclase by magnesium and ATP (1978).
The Biochemical Society Agenda of Papers 577th meeting. Oxford, UK. A Model for the Regulation of Brain Adenylate Cyclase by Ionic Equilibrium (1981).
Journal of Bioenergetics and Biomembranes vol.13, no. 5/6, p. 317-355. Schneider, G., Kopach, K., Ohanian, H., Bonneford, V., Mittler, J.C., and Ertel, N. H. The hypothalamic-pituitary gonadal axis during hyperthyroidism in the rat (1979).
Endocrinology 105: 674-679. Ohanian, H. , and Bennun, A. Regulation of the responsiveness to calcium of hypothalamic adenylate cyclase. Federation Proceedings Volume 39, no. 6, Abs. No. 2649, May 1980.