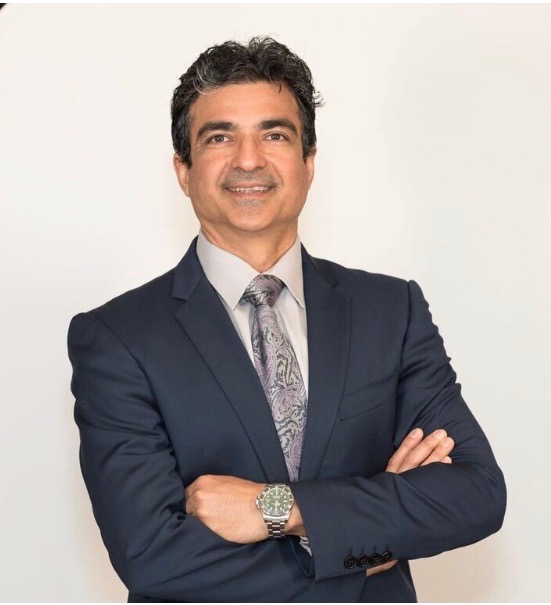 Jamal Yousefi M.D.

Younger Image Plastic Surgery Center
Younger Image Surgical Center
Virginia, & Washington D.C. Liposuction & Plastic Surgery
Make Your Dream Look Come True!
Call 703-255-4922
At Youngerimage Plastic Surgery Center, our professional passion is helping people transform their dream look into a beautiful reality. We understand that plastic surgery is more then just a science. It requires excellent surgical skills, patience, and an artist's eye for proportion and form. We use them all to create beautiful results, and make your dream look into a beautiful natural reality.
Our philosophy is to listen to your concerns first, do a thorough history and physical examination, and then create a plan to achieve what you have been wanting for years. Many people bring their own pictures or their ideal image pictures in the consultations to show Dr. Yousefi what they want. We do listen to see what it is that you want. Your needs are always the most important thing.
Many people are looking to enhance areas of their bodies that have left them dissatisfied with their outward appearance. Most people do not want to change into some one that their not. Only thorough an organized approach as above, we are able to create a younger natural look that you are.
The procedures that we offer are done in certified and accredited outpatient facilities, and hospitals in Maryland, Washington DC, and Virginia. Most of our surgical procedures are done in our own AAAASF certified outpatient surgical center in the heart of northern Virginia, Vienna. In this certified private outpatient surgical center, you can be sure that the procedures are done in a safe, clean, and confidential manner. Most importantly, all of the procedures are done by Dr. Yousefi himself from the start to finish (even closure of the incisions) and not by a surgical assistant or a tech.
Our staff is comprised of fully trained professionals with many years of experience working together with Dr. Yousefi. Their first priority is to provide you with the highest level of competence, quality of care, personal comfort and privacy that you deserve. We help you achieve the body image you desire with a younger and natural look. Read on to discover the many advances and possibilities for the enhancement of your body that we offer.
Abdomen Liposuction
Liposuction of abdomen can give you a flatter and shapelier midsection. Abdominal liposuction permanently removes fat in the upper and lower abdomen and helps stimulate skin tightening, restoring a tighter and toned appearance. As men and women age, the abdomen begins to bulge out and accumulate fat deposits. Men often get a large belly and love handles while women, especially those who have been pregnant, often notice a lower abdominal bulge and a general increase in tummy flab. Both men and women begin to have an undefined waist as they age and become more straight or thick in shape. Abdominal liposuction can restore a waist and smooth abdominal bulges so that the stomach is more flat. When combined with love handle liposuction, the results can be dramatic and the shape of the body looks not only slimmer, but younger and better contoured.
Techniques – Abdominal Liposuction
Abdominal liposuction takes less than two hours and is usually done as an outpatient procedure in our own AAAASF certified surgical center. For those of you who like to stay over-night and be recovered in a hospital, Dr. Yousefi can perform this surgery in a hospital in Maryland, D.C., or Virginia. Liposuction of the abdomen can be done under local anesthesia, however; most patients ask for IV sedation so that they don't feel any pain or discomfort. At younger image plastic surgery center, we also offer general anesthesia for this procedure if the patients request it, but Dr. Yousefi usually recommends the general anesthesia when this procedure is combined with other procedures.
The procedure is safe and simple. Patient is usually sedated first and then the skin is numbed thorough very small incisions that are hidden in areas that are covered with a bikini or underwear. A small instrument called infiltrating canula is inserted and fat in the treated area is numbed with a saline-based solution. This numbing process is called tumescence. Once the area is numb, it is removed by other sets of instruments called liposuction canulas with mild suction using a liposuction suction machine. Dr. Yousefi uses a gentle micro-liposculpture technique with instruments that are ½ the size of traditional liposuction canulas. These smaller and safer instruments lead to more precise results with a faster recovery. The actual suctioning technique has come a long way. Dr. Yousefi will use pre-tunneling and post tunneling techniques after liposuction to achieve the best results. Deep and superficial liposuctioning along with criss-crossing technique helps the skin to contract better and give a smoother look without irregularities. Liposuction is performed mainly to sculpt the body to create a more balanced and fit shape. Liposuction can not substitute a well balanced diet and a good exercise regimen. A balanced life style will enhance and maintain your great liposuction result. For this reason, at younger image plastic surgery center we do recommend exercise personal trainers, registered dietitians, motivational speakers, lymphatic drainage massage therapists, endermology technicians, and anything else that you think can help you get on the right tract and stay on it. This approach will create a better you inside and outside.
Upper Arm Reduction (Brachioplasty)
Many women have gone to buy a new dress only to find they cannot wear it because their upper arms are too big for the garment. Other women wear medium length or long-sleeve dresses to cover the hanging skin and fat of the upper arms because of their embarrassment. These are only a couple of the problems that people having excess skin and fatty tissue of the upper arms encounter routinely. Unfortunately, once this problem has developed, there is almost no way to eliminate it without surgical intervention. Fatty tissue can be removed in some cases with intensive weight loss efforts, but the excess skin and a portion of the fat will always remain. It is for reasons such as these that most people seek surgical reduction of the fatty tissue and skin of the upper arms.
Buttock Liposuction
Buttock sculpting is the key to a beautiful behind. Where you may have cellulite and fat deposits, droopy skin, or even diminished muscle tone, can be improved with one or multiple procedures. Subtle re-shaping, by utilizing liposuction can gently and safely lower fatty deposits in the areas that you have abnormally large buttocks.
Facial Liposuction
Bothered by excess fat around your cheeks, chin or neck? Diet and exercise can help many areas of the body, but nothing seems to affect those fatty deposits in your cheeks, chin, jaw line or neck. These areas could be resistant to diet and exercise. Now, facial liposuction can provide you with a solution. Facial liposuction can make a dramatic change in the way you look by removing the excess fat from your cheeks, chin and neck, if you do not have a lot of saggy skin. In situations that the skin is loose, Dr. Yousefi will lift the skin of the neck and face along with the liposuction of the face and neck. (see face and neck lift)
Thigh Liposuction
Liposuction of the thighs can be performed to remove excess fat deposits in the thigh and leg area in order to provide a slimmer, smoother and more pleasing appearance. This procedure may be performed on the inner thighs, the outer thighs, and even the inner knees and is commonly sought by male and female patients.
Good candidates for thigh liposuction include individuals who are physically healthy, have realistic expectations, and are looking to improve the appearance of large or full thighs.
Meet Dr. J. Yousefi
"The reason I decided to specialize in plastic surgery was to give my patients more choices. As an accomplished artist, I believe I add an important dimension to the work I perform for patients. In order to meet my patients' high expectations, I need to be able to give them the attention to aesthetic detail that is required, thereby making the results rewarding for them. This has been the foundation of my practice since day one, because nothing but the very best will do for my patients." "As a plastic surgeon, I have taken on the responsibility of continually educating myself about the latest breakthroughs and procedures in my field. Often, this means performing independent research and studying with leaders in the field. Gaining as much exposure to innovative ideas and engaging in a forum exchange with peers, allows me to improve the care I offer my patients."
502 Maple Ave. W
Vienna, VA 22180
Younger Image – Woodbridge Office
3955 Prince William Pkwy. Woodbridge, VA 22192
Younger Image – Rockville, MD Office
3202 Tower Oaks Blvd, Suite 180 Rockville, MD 20852
Younger Image – Rockville, DC Office
3 Washington Circle, Suite G Washington, DC 20037
Abdomen
Anterior Thighs
Arms
Back
Buttocks
Chin/Cheeks/Jowls
Fat Transplantation
Female Breast Reduction
Hips and Waists
Inner Thighs
Knees
Legs/Calves/Ankles
Male Breast Reduction
Males Flanks
Other
Outer Thighs
Accredited Office Surgical Facility
Other
IV Anesthesia/Sedation (Conscious Sedation/Mac) and Tumescent Technique
Liposuction plus General Anesthesia
Liposuction plus General Anesthesia + Tumescent Local Anesthesia
Oral Sedatives plus Tumescent Technique
Incisions Are Not Closed With Stitches (Open Drainage Technique)
Abdomen
Anterior Thighs
Arms
Back
Breasts
Buttocks
Calves
Flanks
Hips
Inner Thighs
Knees
Legs
Outer Thighs
Waist
BSc:
Bachelor of Science in Biochemistry
University of Maryland
Medical School:
Virginia Commonwealth University/ Medical College of Virginia
Doctor of Medicine
Residencies:
General Surgery Residency Program, Virginia Commonwealth University/Medical College of Virginia
Plastic Surgery Fellowship Program, Providence Hospital Southfield, Michigan
Microsurgery, Kleinert, Kutz, and Associates, University Louisville Hospital, Louisville, Kentucky
American Board of Plastic Surgery
Diplomat of American Board of Plastic Surgery
Member of The American Society of Plastic Surgeons
American Medical Association
American Society of Hair Restoration Surgery
International Society of Hair Restoration Surgery