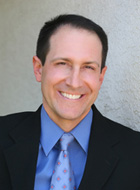 Lawrence Osman M.D.

Los Angeles Liposuction Surgeon & Dermatologist
Liposuction · Dermatology · Los Angeles
Call 818-946-0122
Board-certified dermatologist and liposuction surgeon
Liposuction is one of the most popular cosmetic procedures in Los Angeles, and Dr. Osman uses his expertise to permanently remove unwanted pockets of fat safely.
As a board-certified dermatologist and liposuction surgeon in the Los Angeles and San Fernando Valley, Dr. Osman offers a offers comprehensive dermatology services and specializes in laser liposuction, liposuction using local anesthesia only (tumescent liposuction), and liposculpture.
Visit website for more information.
Dr Osman Has Two Offices to Better Serve You
With offices in Northridge and Woodland Hills, Dr. Osman is easily accessible to patients in Northridge, Woodland Hills, Chatsworth, Calabasas, and other surrounding areas. His Woodland Hills office is very close to the freeway making it a short drive from Encino, Tarzana, and Agoura too.
Dr. Osman Reviews and Awards.
Dr. Osman was voted one of the best in Los Angeles by the readers of the Los Angeles Daily News. Explore the website to find information and to see
Dr Osman's patients before and after pictures.
Also Dr.Osman has many positive reviews online. They have resulted in our being given a Patient's Choice Award. The Patient's Choice recognition is an honor that is bestowed to physicians who have received near perfect scores as voted by patients on vitals.com.
Sign Up For Updates and Promotions
Receive News and Promotions
Click and Sign-up to receive exclusive updates and promotions on new procedures and products from Dr.Osman.
Check your email right away for special savings on some of our most popular treatments available at anyone of our two locations.
6325 Topanga Canyon Blvd., Ste. 513
Northridge, CA 91324
18546 Roscoe Blvd. Suite 306 Northridge, CA 91324
Abdomen
Anterior Thighs
Arms
Back
Buttocks
Chin/Cheeks/Jowls
Fat Transplantation
Female Breast Reduction
Hips and Waists
Inner Thighs
Knees
Legs/Calves/Ankles
Male Breast Reduction
Males Flanks
Neck
Outer Thighs
IV Analgesia/Sedation and Tumescent Technique
IV Anesthesia/Sedation (Conscious Sedation/Mac) and Tumescent Technique
Oral Sedatives plus Tumescent Technique
University of Southern California – Keck School of Medicine in Los Angeles.
•American Academy of Cosmetic Surgery
•American Academy of Dermatology
•American Society for Dermatologic Surgery
•American Society for Laser Medicine and Surgery
•American Society for Mohs Surgery
•American College of Phlebology
•Los Angeles County Medical Association
•Los Angeles Metropolitan Dermatology Society