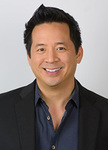 Thomas Su MD

Artistic Lipo & Plastic Surgery
Liposuction in Tampa Bay
Call 813-756-2136
Schedule your FREE consultation!!
Cosmetic Surgeon Specializing in Liposuction
Why Choose Dr. Su at Artistic Liposculpting Center?
All We Do is Liposuction at Artistic Liposculpting Center in Tampa. We have perfected the art of liposuction. This is the only procedure we perform. Dr. Su's years of experience, professionalism, training and education makes him one of the country's most renowned liposuction expert. Our focus is on providing the highest quality of liposuction to our patients. We believe our patients deserve excellent personal attention and service as well as the best possible cosmetic results.
Dr. Su is a True Artist
Dr. Su has perfected the art of liposuction, making him a true master in body contouring. Using the latest techniques and developments in liposuction, the results of his work are smoother skin, quick recovery and lasting results. Dr. Su is one of the most experienced liposuction doctors in the Tampa Bay area, treating on average 40 liposuction patients a month. His excellent results and happy patients speak for themselves. In a day and age where the focus and hype often go to the newest technology (i.e. lasers, aqua lipo). Dr. Su instead focuses on the most important thing, which is ARTISTRY! He has a very distinct advantage in this area, having been an artist since he was a teen, and having completed a B.A. in Fine Arts, concentrating on figure drawing and sculpting. The artistic background is the basis for Dr. Su's passion in his work. His artistic ability and skills also set him apart from most of his colleagues, since liposuction requires above all else a keen ability to "sculpt". For those seeking to reshape their body through liposuction there is no better place in Tampa Bay than Artistic Liposculpting Center.
You Don't Want to Chance Getting Bad Liposuction
Bad liposuction can result in dangerous bleeding, lumpy skin, extreme soreness and long recovery time. You don't want to take any risks by consulting just any liposuction plastic surgeon. Complete our online form and to schedule your consultation and see why our clients come to us for liposuction and tummy tuck in Tampa. Dr. Su is one of the few doctors in the United States who specializes in revision liposculpture. Revision surgery is the process of going back and treating a patient who's had liposuction before, improving upon the results of the prior procedure. About twenty percent of the patients that come to see him for a consultation have had previous liposuction. Usually they are very disappointed with the results from a previous surgery. The patients are unhappy because the previous surgeon did not take enough fat. They left them lumpy and bumpy or too much fat was removed causing divots. Revision and corrective surgery is much more difficult and takes very specialized techniques and a high level of skill. Dr. Su has honed that skill.
Liposuction is a relatively new procedure in medicine developed in the 1970's, but it currently ranks as the #1 sought after cosmetic procedure over the past few years. The reason it is so popular is because it has the ability to slim almost any area to suction and remove fat from between the skin and muscle found on almost every area of the entire body.
Liposuction removes fat in specific areas of the body without a long, complicated recovery. We use a new technique that uses local anesthesia, thus eliminating the risk of complications that are associated with general anesthesia. This procedure is called Tumescent Liposuction and it minimizes the bruises and the risk of bleeding following a liposuction procedure. The best part is that patients can return to their normal activity in 1-2 days.
The most common areas of liposuction include:
Abdomen
ThighsWaist
Hip
Arms
Neck
Cheek/Jowels
Buttocks
Pubic Mound
Breast
Back
Tampa Liposuction Candidates
The way to know if you are a good candidate for liposuction depends on whether there is enough fat that can be removed from your body along with your overall health. The best candidate for a liposuction procedure in Tampa is someone who has fat that cannot easily be rid of with diet and exercise.It is very important to mention that liposuction only removes small and localized fat. If you expect to have a drastic change in your appearance, you may be disappointed. The perfect candidate for this procedure is a person with a healthy weight and who is interested only in contouring their body.
Payments & Financing
We now offer a unique financing program to the patient's of Artistic Liposculpting Center, thanks to new patient financing options.We also accept Visa, MasterCard, American Express and Discover.  selected
6319 Memorial Highway
Tampa, FL 33615
Fat Transfer
Fat Transplantation
Female Breast Reduction
Liposuction
Male Breast Reduction
Accredited Office Surgical Facility
Some are closed and some are left open
Abdomen
Ankles
Anterior Thighs
Arms
Back
Breasts
Buttocks
Calves
Circumferential Thighs
Face
Flanks
Hips
Inner Knees
Inner Thighs
Knees
Legs
Neck
Outer Thighs
Waist
Undergraduate:
1986-1990 Rice University, Houston, TX
Engineering Track
Pre-Med BA Fine Arts
Medical School:
1990-1994 University of Texas at San Antonio, Health Science Center, TX
Medical Degree
Residency:
1994-1997 Jackson Memorial Hospital, Miami, FL
Internal Medicine
2006- Present
Artistic Lipo Sculpting Center, New Port Richey, FL
Owner of Practices
Liposuction, VASER, Smart Lipo (approx 900 patients as of 9/2010)
Scarless Thread Lift
Portrait, Skin Resurfacing , Laser
Injectables: Botox. Restylane, Perlane, Radiesse, Juvederm, Artefill
IPL Photo rejuvenation
Cellulite Treatments
1997-2006
Morton Plant Mease Primary Care, Clearwater, FL
Private Internal Medicine Office seeing 30 patients per dayr
Minor Surgical Procedures in Office: Cyst removal ,Joint Injection, Colonoscopy, Laceration treatments/suturingr
Seven Partner call group Internal Mediciner
80% Out patient Internal Medicine Practice r
20% Hospital based
1994-1997
Jackson Memorial Hospital, Miami, FL
Internal Medicine Residency
1500 bed teaching hospital
80% Hospital Inpatient Care/ ER
20% Outpatient Clinic Care in Internal medicine
Rotation in General Care as well as Cardiology, Dermatology, Gastroenterology, Neurology, Nephrology, Endocrinology
Sclerotherapy
Volunteer Experience:
Good Samaritan Free Clinic
Community Partners with Youth
Big Brother/Big Sister
Hospital Committees
Head of the Disciplinary Committee for Practice Guide Lines
Ethics Review Board
Specialty Physician Review Board
Grand Rounds
Peer Group Journal Reviews
Marketing for Primary Care Group
Certifications:
11/2007
Certification in Advanced Liposuction and Body Contouring Training
12/2007
Cynosure Smart Lipo and Laser Comprehensive Hands On
02/2006
Restylane Cosmetic Filler Concepts and Techniques
12/2005
National Procedures Institute Advanced Aesthetics Track A
12/2005
National Procedures Institute Advanced Aesthetics Track B
12/2005
National Procedures Institute Laser Aesthetics
12/2005
National Procedures Institute Sclerotherapy Training
11/2005
Advanced Aesthetic Procedures and Laser Techniques Training
Licensure includes:
1997-2007
Board Certification ABIM Internal Medicine
American Academy of Cosmetic Surgery