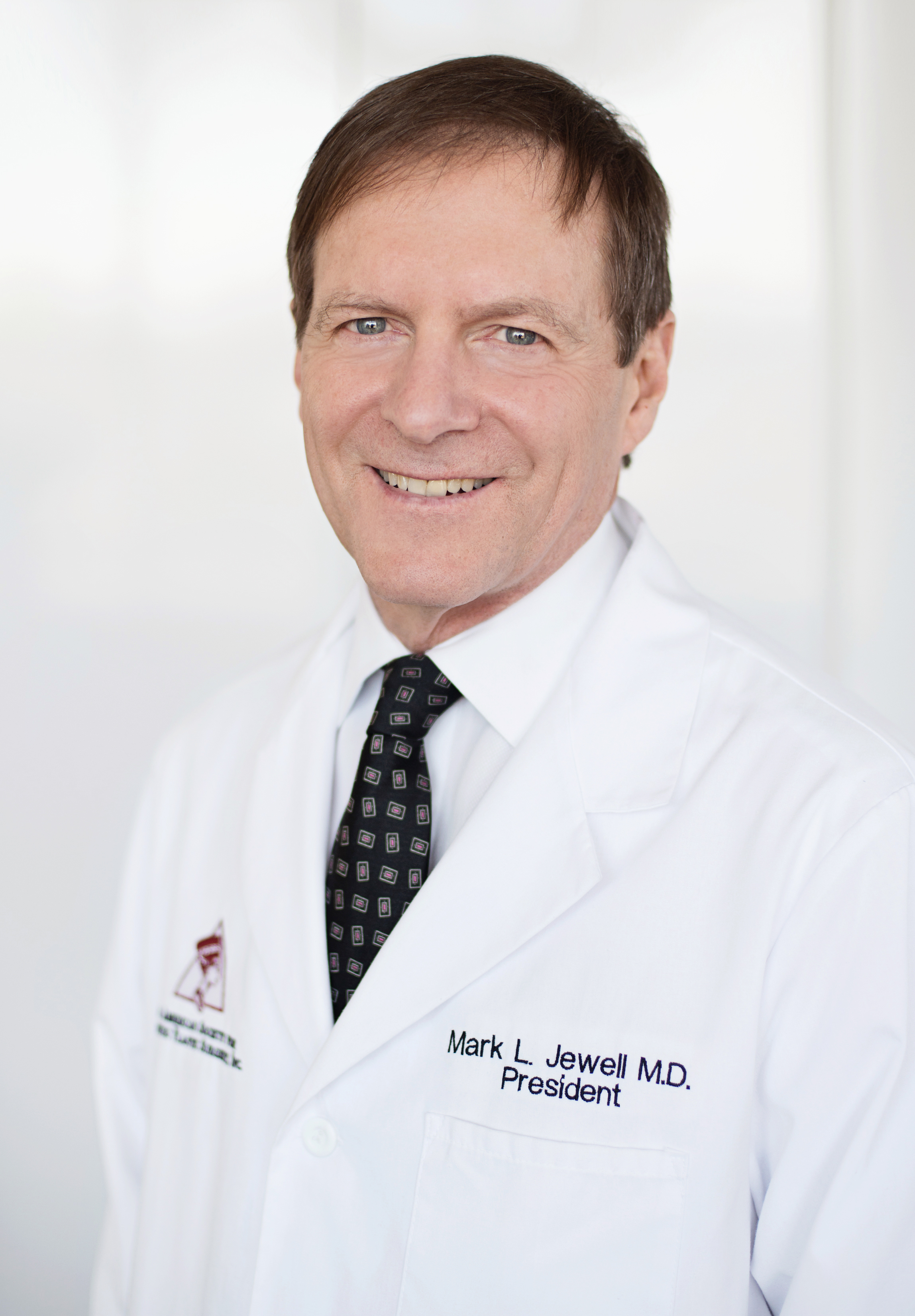 Mark Jewell, M.D.


Liposuction in Eugene
Call – (541) 204-2072

Schedule your FREE consultation today!!
Plastic Surgeon Specializing in Liposuction
It is often said, "I want firmer, thinner thighs, a flat, tight tummy and sexier legs and arms. I exercise daily and have dieted for years, but I have areas of fat that just won't go away." No matter how conscientious you are with your diet and exercise, excess fat in certain places just won't budge. Those annoying bulges become a source of frustration. Dr. Mark Jewell performs body sculpting procedures in Eugene to help women and men from Salem, Bend, Medford, and other nearby Oregon cities target their trouble spots. One of the most effective and gratifying ways to resculpt your body is through liposuction. As a standalone procedure or in combination with redundant skin excision, VASER® liposuction uses state-of-the-art ultrasound technology to precisely and effectively reduce fatty problem areas.
Dr. Mark Jewell is a leader in body sculpting as one of the co-developers of VASER® ultrasonic lipoplasty and a consultant for Ethicon EndoSurgery's Harmonic Scalpel. He offers all forms of body contouring procedures including VASER® lipoplasty procedures to contour the abdomen region, bra rolls and posterior waist, the arms and legs, the face and neck, and lower body lifts following massive weight loss. All body contouring procedures have an element of risk associated with them. It is important to understand what is involved with each of them as they relate to your particular needs, and the risks and benefits that are involved. Dr. Jewell will discuss with you after a consultation his recommendations for body contouring surgery and what is involved with a decision to undergo these procedures. Each patient's needs for improvement in body contouring require an individualized approach. Patient's considering these procedures are advised that if they are closer to their normal body weight or normal body mass index (BMI) that they will be better candidates than obese individuals.
The Science of Beauty
Dr. Mark Jewell and his staff are in the business of providing their Eugene, Oregon, plastic surgery patients with comprehensive, individually-tailored, scientifically- researched, medical care in cosmetic medicine and plastic surgery. In the world of plastic surgery, he and his staff are known for their delivery of excellent outcomes and patient satisfaction.
Beauty and medicine are merging, but the importance of research, science, and safety remains paramount, and that is why Dr. Jewell is committed to investigating new technology and providing his patients with safe and effective options. He has been involved in the clinical research and development of fillers, neurotoxins, form-stable breast implants, ultrasonic lipoplasty (surgical and non-invasive), and drug therapy to reduce scarring.
Mark L. Jewell, MD – 10 Coburg Road #300
Eugene, OR 97401
Abdomen
Anterior Thighs
Arms
Back
Brazilian Butt Lift
Buttocks
Chin/Cheeks/Jowls
Fat Transplantation
Female Breast Reduction
Hips and Waists
Inner Thighs
Knees
Legs/Calves/Ankles
Liposuction
Male Breast Reduction
Males Flanks
Neck
Outer Thighs
Accredited Office Surgical Facility
IV Anesthesia/Sedation (Conscious Sedation/Mac) and Tumescent Technique
Liposuction plus General Anesthesia + Tumescent Local Anesthesia
Incisions Are Closed With Stitches
Abdomen
Ankles
Anterior Thighs
Arms
Back
Breasts
Buttocks
Calves
Face
Flanks
Hips
Inner Knees
Inner Thighs
Knees
Legs
Neck
Outer Thighs
Waist
MD – University of Kansas School of Medicine, 1973
Residency Programs
UCLA Harbor General -Torrance, CA
USC Medical Center
University of Tennessee – Plastic Surgery
American Society for Aesthetic Plastic Surgery
American Society of Plastic Surgeons
International Society of Aesthetic Plastic Surgeons
American Association of Plastic Surgeons
Oregon Health Science University
Northwest Society Plastic Surgeons
International Consortium Aesthetic Plastic Surgeons
Oregon Society of Plastic Surgeons
Oregon Medical Association