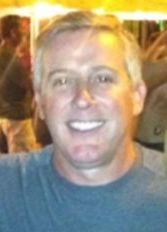 Brian Sandler, M.D.

Academic Cosmetic Surgery Center
Call (586) 217 – 3672
Board Certified
Free Cosmetic Consultations
Brian Sandler, M.D. – Detroit Dermatologist & Cosmetic Surgeon. Dr. Sandler brings his years of experience and artistic eye to the southeastern Michigan area. Trained in both Dermatology and Cosmetic Surgery, he can offer many state of the art treatments for your skin condition or problem area.
After serving 4 years as Chief of Dermatology with the U.S. Army, Dr. Sandler treated many of South Florida's models and celebrities. He learned many advanced techniques in the fields of skin cancer surgery and cosmetic surgery and applies them in his practice today.
At Academic Dermatology, we provide quality skin care, liposuction and cosmetic surgery for the entire family and treat infants to grandparents and everyone in between. Above all, our goal is to advise you on skin and acne treatments that are appropriate for your needs.
Our warm, caring staff will take the time to explain our dermatology and cosmetic services to you, helping you understand what care you may need, and how it benefits you. Finally, you can have the care you deserve from an experienced and knowledgeable Board-certified Dermatologist and Cosmetic Surgeon, Dr. Brian Sandler.
Academic Cosmetic Surgery Center | 50182 Schoenherr Rd
Shelby Township, MI 48315
1455 S Lapeer Rd Lake Orion, MI 48360
Abdomen
Anterior Thighs
Arms
Back
Buttocks
Hips and Waists
Inner Thighs
Knees
Neck
Outer Thighs
Oral Sedatives plus Tumescent Technique
1 to 2 mm round holes
3 to 4 mm linear incisions
Incisions Are Not Closed With Stitches (Open Drainage Technique)
Abdomen
Ankles
Anterior Thighs
Arms
Back
Buttocks
Face
Flanks
Hips
Inner Thighs
Legs
Neck
Outer Thighs
Waist
Undergraduate: Michigan State University
Medical School: Wayne State University
Residency: Wayne State University Dept of Dermatology
Post-residency: Chief of Dermatology, US Army, Ft. Benning, Georgia

Current: Assistant Clinical Professor, Wayne State University Dept of Dermatology