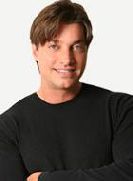 John Bergeron M.D.

Houston Liposuction Center
Smartlipo in Houston, Texas Liposuction
Call 713-766-5552
Liposuction Surgeon Specialist – lipo is all we do!
Achieving a better you at Houston Liposuction Center. As our body is the way we present ourselves to the world, maintaining a good body contour is very important. Most of us have struggled with stubborn fat that just won't go away. If you are frustrated about unwanted fatty tissue, then liposuction is a great and safe way to eliminate it and get rid of that fat once and for all.
Liposuction is used by many in order to help achieve a more superior body contour. A form of cosmetic surgery, liposuction is the process of removing excess fatty tissue from those less than perfect areas of the body; and with more advanced techniques today, may be performed without the use of general anesthesia (local numbing only). Predominant areas treated are the thighs, buttocks, abdomen, hips, back, upper arms and chin. If you are frustrated with unwanted fatty tissue, then liposuction is a great way to eliminate these exercise-resistant fat pockets instantaneously. Treated areas will produce a slimming effect with more desirable body contours and with permanent results.
Today's Liposuction
Tumescent Liposuction (Liposculpture)
Tumescent Liposuction (also known as Liposculpture) is today's new "advanced" way to achieve better, more desirable, body shaping. Tumescent Liposuction is just as effective as "traditional" liposuction, but without all the complications, soreness, bruising, and scarring. Gentle and minimally invasive, recovery will be rapid with outstanding results.
What is the Tumescent Liposuction Procedure?
Any liposuction procedure that is performed using Tumescent Fluid is considered as Tumescent Liposuction. Tumescent Fluid is local numbing of the fatty area prior to removal using a dilute lidocaine solution. Once injected, the fat tissue swells and becomes tight, or becomes "tumesced", making it easier for the surgeon to sculpt the target area with a more advantageous outcome.
Tumescent Liposuction Advantages
With new and improved "advanced" liposuction techniques such as Tumescent Liposuction, patients will endure a less costly, milder and safer liposuction experience, with minimal to no down time. Houston Liposuction Center is committed to complete patient satisfaction, meeting or exceeding patient body sculpting expectations. "Advanced" liposuction procedures performed are minimally invasive and will therefore support the following benefits:
Minimized bruising and scaring
Less aches and pain
Faster recovery time
Safer procedure
Longer lasting results
SmartLipo™ (Laser Lposuction)
SmartLipo™ uses high-powered lasers to melt fat cells through the skin to achieve dramatic results. During this procedure, a minuscule cannula, which contains a laser fiber, is inserted through a small incision in the patient's skin. The laser's high energy breaks down and liquefies the fat cells making them easy to suction out. While contouring the body, the power of the laser also stimulates the skin and promotes new collagen growth for firmer skin (neocollagenesis) thereby SmartLipo™ is considered a minimally invasive procedure because it is done under local anesthesia and uses smaller instruments. Laser usage causes surrounding blood vessels to close (coagulate) on contact, thereby promotes less bleeding, swelling and bruising. Risks are lessened and the procedure is therefore considered to be extremely safe and effective.
Body Areas Treated Using SmartLipo™
SmartLipo (laser liposuction) can treat many body areas with unwanted fat such as:
chin
neck
upper arms
male breasts
abdomen
love handles
back
buttocks
thighs
ankles
knees
Dr. John Bergeron is an expert in this procedure and has had consistent, excellent results.
SmartLipo™ – Houston Liposuction Center- Dr. John Bergeron


Vaser Liposuction (Laser Lposuction)
Vaser Liposuction (also known as Liposelection) is a revolutionary, patented technology for eliminating unwanted, stubborn fat in the body. Vaser Liposuction works by using ultrasonic energy to break up compacted, tough fatty deposits without harming the surrounding organs or tissues; and with minimal pain and discomfort while smoothing the body's curves and contours.
Treated Body Areas by Vaser Liposuction
Vaser Liposuction can be used on just about any body part, including the:
abdomen
buttocks
love handles
thighs
arms
hips
neck
chin
back
ankles
chest
How Vaser Liposuction Works to Remove Fat
Vaser Liposelection is used in conjunction with Tumescent Liposuction. First, the area of the body to be treated is injected with an anesthetic solution (tumescent solution) in order to numb the area and loosen the fat. Then, the Vaser device is inserted and ultrasound waves (high frequency sound energy) are administered by the surgeon through a small probe. The high-power waves break up fatty tissue on contact and the fat cells are absorbed into the "tumescent" solution. The fat can then be quickly and easily be suctioned out of the patient's body.
Meet Houston's Liposuction Expert
Dr. John Bergeron was Valedictorian as a graduate of San Marcus Baptist Academy. He obtained his Bachelor of Science degree from Texas A&M University and graduated from Medical School at the University of Texas Health Science Center located in Houston. Dr. Bergeron was one of the first doctors in the country trained in performing SmartLipo™. He is now one of the most experienced doctors performing this procedure, and with excellent results.
Dr. John Bergeron performs about 25-30 liposuction procedures a month. As a highly experienced liposuction specialist, Dr. Bergeron has become one of the most requested cosmetic surgeons with liposuction expertise in the Houston area.
In an effort to promote a more balanced, healthier lifestyle for his patients, Dr. Bergeron is also a Medical Weight Loss specialist and a member of the American Society of Bariatric Physicians. As the results of liposuction can be long lasting when exercise and eating a balanced diet are also supported, being healthy as well as looking slimmer are both objectives embraced by Dr. Bergeron. He is a super specialist who is passionate about ensuring a better, natural looking body image is achieved and maintained by all of his patients. His Houston Liposuction Center, offers safe and effective, yet affordable, liposuction procedures as well as weight loss plans. You are in good hands with Dr. John Bergeron, you will benefit from his expertise and patient devotion towards achieving a better you.
Dr. John Bergeron's YouTube Channel
1961 West TC Jester Suite 102
Houston, TX 77008
He attended Texas A&M University where he received a Bachelor of Science degree and completed Medical School at the University of Texas Health Science Center in Houston
AMA
TMA
American Academy of Cosmetic Surgery