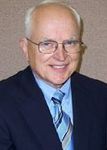 Sylvan Bartlett, M.D. P.A.

Sylvan Bartlett
Liposuction doctors in Odessa, Texas, Sylvan Bartlett, M.D., P.A.,
Call 432-271-3312
Performed more than 5,000 cosmetic procedures
As aesthetic medicine continues to evolve, we are discovering new alternatives for re-sculpting the body. We are also discovering ways to inhibit the effects of aging on the skin and muscular system. Sylvan Barlett, M.D., P.A. is a board-certified plastic surgeon, we offer a full range of procedures to help my patients look and feel better with both non-invasive and surgical procedures. Our goal is to encourage change through behavior modification, nutritional guidance, and lifestyle improvement where possible; non-invasive medical procedures when appropriate; and surgical procedures when necessary.
Plastic surgery is not a commodity, like so many sacks of potatoes. A low cost of the procedure if it is not done well is no bargain. I did my first face lift and rhinoplasty independently as a resident in 1969. Over the years my procedures have changed as new methods were developed. However I have learned over the years that some proposed procedures have significant flaws. Having performed thousands of procedures I have learned to have a healthy level of skepticism when new methods are proposed. I have conducted clinic research in my practice which has influenced how I perform procedures and certainly their outcome.

Odessa Plastic Surgery Procedures
Liposuction
Would you like the shape of your body improved? Are you going through menopause or are you post-menopausal and find that just looking at food seems to add bulges to your figure? Do you have areas that you just can not seem to be able to reduce even when you are at or near your ideal weight?
Liposuction, which is also known as lipoplasty, is one of the most common plastic surgery procedures performed. Often, localized fat deposits may develop in various regions of the body. These regions usually persist in spite of proper diet and exercise, which contributes to the disproportionate appearance of the figure. Liposuction works by removing excess fat tissue, which reshapes body contours and creates a slimmer appearance. Liposuction can be performed alone, but can also be performed with other procedures such as the tummy tuck. Liposuction is not an effective treatment for cellulite or obesity. Individuals who consider liposuction should be healthy and relatively fit, have firm, elastic skin and good muscle tone, and be within 30% of their ideal weight.
The concept of removing fat through small incisions is not a rocket scientist concept. In fact the ancients tried this on many occasions. They always eventually ended up with a disaster due to sepsis, bleeding and/or perforations of the abdominal wall.
Tummy Tuck (Abdominoplasty)
A Tummy Tuck, or Abdominoplasty, corrects what time, gravity, and pregnancy does to the abdominal region. Dr. Bartlett removes excess fat and skin, giving the abdomen a new, thinner look. He assures that the abdominal region has a naturally contoured look fitting one´s body type and size.
A Tummy Tuck tightens the skin of the abdomen and repairs the abdominal wall. It is often a procedure sought out by women who have been pregnant and people who have gained and then lost weight.

Meet Sylvan Barlett, M.D., P.A.
Dr. Bartlett has a private practice consisting of Cosmetic, E.N.T., and Hand Surgery. Dr. Bartlett was a clinical instructor for the Plastic Surgery Division of the University of Missouri School of Medicine in Columbia, Missouri and an Assistant Professor in the Department of Surgery at Texas Tech University Health Science Center School of Medicine in Odessa, Texas.
Dr. Bartlett began and is past president of the W.T.P.A. (Western Texas Physicians Alliance). He graduated from the University of Missouri School of Medicine in Columbia, Missouri in 1967. In the following ten years he completed his residencies in General Surgery at Tampa General Hospital, Tampa, Florida; Otolaryngology at City of Memphis Hospital, Memphis, Tennessee; Plastic Surgery at Medical Center Hospital, Columbia, Missouri; and was a Lieutenant Commander in the U.S. Navy stationed in Beaufort, South Carolina where he was Chief of the E.E.N.T. Department at the Beaufort Naval Hospital.
Dr. Bartlett has board certifications in Head and Neck Surgery, Otolaryngology, Plastic Surgery, and is a Kleinert Hand Fellow at the University of Louisville. Dr. Bartlett was the first Plastic Surgeon in private practice in the Permian Basin and started the Oral Maxillofacial – Cleft Clinic. He has pioneered Liposuction, Endermologie, and Cutaneous Laser Treatments in the Permian Basin.

Testimonials
On April 17, 2009, Dr. Bartlett changed my life! After years of relying on Victoria's Secret to improve my bust (which I thought looked fine) my husband and I discussed breast augmentation. We made an appointment with Dr. Bartlett; he was very good. I was apprehensive about getting a procedure and rather embarrassed. He made sure I understood every aspect of augmentation and assured me that there was nothing embarrassing aboiut wanting to improve myself. I left his office that day excited and raring to go. We went to McKinney and had the procedure performed. It was painful, but what operation isn't? Now that everything is completed I have a bustline I can be proud of and added benefits: My self-esteem has gone through the roof. I have been much more motivated to exercise and take care of myself, and the intimacy of my marriage has improved. I am very glad to be able to be one of Dr. Bartlett's patients.
K.A.(Breast Augmentation)
I had a breast augmentation in Dec. 2008. My breasts were small and saggy from breast feeding my first child. I came to Dr. Bartlett and kinda laughed while I told him "I know you're putting an implant inside of me, something foreign to my body, but please make them look as real as possible." I am very happy with the size and shape of my saline implants. I went from a small B to a full C / small D. They look great! Especially in a bathing suit!
Thanks Dr. Bartlett!!!
(name withheld)
I´m so impressed! There is something remarkable and unique about the liposuction. After struggling with every crazy diet out there, nothing worked. That all changed the day I decided to have the procedure done in three and a half hours. It´s hard to believe, but my life literally changed overnight. I´m a whole new and exciting person. It´s proven to have dramatic results.
I would highly recommend this procedure. It works, and it´s so effective in reducing that stubborn fat that you are not able to get rid of with diets or exercise. Trust me. I have tried everything the market has to offer. Liposuction does WORK. I lost pounds and inches in just one week. It was so easy and painless. I feel GOOD. Belly and thigh free.
Thanks Dr. Bartlett for a job well done. You´re a lifesaver!
Y.C.(Liposuction)
I would like to thank Dr. Bartlett and his staff for changing My Life! Dr. Bartlett has a unique talent. He takes great pride in his work and is very precise in all his procedures. Dr. Bartlett and his staff always took the time to explain everything in detail. Everyone was very caring and follow up calls were made to check on my recovery (which was speedy with minimal pain).
I've always been a very confident person but after my procedures, I've been told that no one can stand to be around me because I am so excited about life. That is a good thing I would think.
Total Makeover and extremely excited with the results…(so is my husband and he thanks you too).
Thank you Dr. Bartlett, I highly recommend you!
N.H.
1330 East 8th Street, Suite 400
Odessa, TX 79762
Abdomen
Anterior Thighs
Arms
Back
Buttocks
Chin/Cheeks/Jowls
Fat Transplantation
Female Breast Reduction
Hips and Waists
Inner Thighs
Knees
Legs/Calves/Ankles
Male Breast Reduction
Males Flanks
Neck
Oral Sedatives plus Tumescent Technique
1 to 2 mm round holes
3 to 4 mm linear incisions
5 to 8 mm linear incisions
Medical School:
University of Missouri School of Medicine in Columbia
Medical Degree
Post Graduate Training:
Tampa General Hospital, Tampa, FL
Otolaryngology and Maxillo Facial Surgery
University of Tennessee, City of Memphis Hospital, Memphis, TN
Otolaryngology and Maxillo Facial Surgery
Residency:
University of Missouri, Columbia, MO
Plastic Surgery
Fellowship:
Kleinert Louisville, KY
Hand Surgery
Has performed more than 5,000 cosmetic procedures
Yag Lasers
Co2 Lasers
Diode Lasers
Ruby Lasers
Alexandrite Lasers
Copper Vapor Lasers
Pulsed Dye Lasers
Certified by Network-Lipolysis for Injection Lipolysis
Ongoing Certification and Training in Surgical Aesthetic Procedures
Lieutenant Commander br/>Chief of the E.E.N.T. Department
Beaufort Naval Hospital, Beaufort, SC
Kleinert Louisville, KY
Hand Surgery
Otolaryngology and Maxillo Facial Surgery