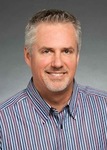 William John Bullis MD

A-to-Zen Regenerative Medicine
Board Certified Cosmetic Surgeon
Liposuction in Bellevue
Call 425-287-6039
Schedule your FREE consultation!!
Cosmetic Surgeon Specializing in Liposuction
When you choose A-To-Zen Regenerative Medicine, you are choosing to partner with a team of dedicated medical practitioners committed to helping you look and feel your best. We take a holistic approach to medicine—we consider the whole person, body mind, spirit and emotions on their quest for optimal health and beauty. Our Bellevue MedSpa is founded on the practice of blending the science of traditional western medicine with an appreciation of complementary and alternative medicine.
Our founder, Dr. John Bullis, is board-certified in Cosmetic Surgery & Gynecology. He is also nearing completion of his fellowship in Anti-Aging Medicine from the American Academy of Anti-Aging Medicine. We love what we do and strive to treat every patient with dignity and respect. We take the whole person into consideration when we provide treatments, advice, prescriptions and products by only suggesting treatment options that we believe will benefit our patients.
Looking to live your life youthfully?
Our MedSpa offers a wide range of surgical and non-surgical treatments including labiaplasty, liposuction, IV therapy, facial and body rejuvenation, Botox™, dermal fillers, ThermiVa®, Sculpsure, ThermiSmooth®, fat transfer, and hormonal therapy.
Meet Dr. John Bullis, MD
Dr. Bullis is board-certified by the American Board of Obstetrics and Gynecology (ABOG) and by the American Board of Cosmetic Surgery (ABCS). A native of Washington, D.C., he attended both undergraduate and medical school at Georgetown University and obtained a Masters Degree in physiology at the University of Maryland at Baltimore.
Dr. Bullis served in the U.S. Army at Ft. Lewis, WA, Fort Belvoir, VA, and Walter Reed Army Medical Center, in Washington, D.C. While at Walter Reed, he was able to hone his surgical skills, focusing almost exclusively on urogynecology, pelvic reconstructive surgery, and minimally invasive gynecologic surgery, while participating in the post-doctoral education of physicians specializing in Ob-Gyn and Family Practice.
11520 NE 20th Street
Bellevue, WA 98004
Abdomen
Anterior Thighs
Arms
Back
Buttocks
Chin/Cheeks/Jowls
Fat Transplantation
Female Breast Reduction
Hips and Waists
Inner Thighs
Knees
Legs/Calves/Ankles
Male Breast Reduction
Males Flanks
Neck
Outer Thighs
Accredited Office Surgical Facility
State Licensed And/Or Approved Medical Surgical Facility
IV Analgesia/Sedation and Tumescent Technique
IV Anesthesia/Sedation (Conscious Sedation/Mac) and Tumescent Technique
Liposuction plus General Anesthesia + Tumescent Local Anesthesia
Oral Sedatives plus Tumescent Technique
3 to 4 mm linear incisions
Incisions Are Not Closed With Stitches (Open Drainage Technique)
American Academy of Cosmetic Surgeons (AACS)
American Congress of Obstetricians and Gynecologists (ACOG)
American Academy of Anti-Aging Medicine (A4M)
American Urogynecologic Society (AUGS)
Obesity Medicine Association (OMA)