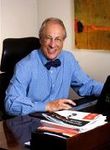 Zoran Potparic, M.D., P.A. —

Zoran Plastic and Cosmetic Surgery
Liposuction Fort Lauderdale
Board Certified Plastic Surgeon, Liposuction Specialist
Extensive Experience. Excellent Results.
Call 954-874-8137
At Zoran Plastic and Cosmetic Surgery, Dr. Potparic and his surgical team are committed to perform plastic and cosmetic surgery of the highest quality, consistent with safety and artistry. Surgical innovation, to be legitimate, must be scrutinized and judged by other surgeons at meetings and in professional publications before it can be applied to clinical practice.
The plastic surgeon must have appropriate surgical judgment and carefully recommend surgical procedures for each particular patient. He must always strive to achieve aesthetically pleasing, natural looking results that make the patient look rejuvenated and stunningly different. A superb plastic surgeon poses an overwhelming sense of proportion, balance, and natural beauty.
Dr. Potparic offers those seeking Cosmetic surgery over 20 years of experience and artistry. From his premier Ft. Lauderdale plastic surgery offices, Dr. Potparic treats all South Florida and Fort Lauderdale patients interested in aesthetic procedures of the face including facelift, forehead/brow lift, upper and lower eyelid surgery (Blepharoplasty), facial implants, nose reshaping (rhinoplasty) and fat grafting. Often a combination of these procedures is necessary to accomplish the look you desire.
Dr. Potparic performs an array of the newest cosmetic and reconstructive procedures, please call our office for more information. Many of these procedures have little to no down time and can be performed in our AAAA surgery center.
Body Contouring Procedures
Liposuction
Liposuction is the number one aesthetic procedure for both men and women. It has enjoyed over 20 years of worldwide experience and is now safer with more predictable results than ever before. The best candidates are those of normal weight with isolated fatty areas that are resistant to diet and exercise. Liposuction can significantly improve contour and design a more flattering shape by removing these fatty deposits.Typically requested for the abdomen and hips, liposuction is also routinely done on breasts, thighs, back, face, neck, buttocks, calves and ankles. Research has shown it can improve cardiovascular risk factors and minimize loose skin and sagging that accompany aging.Liposuction is not a weight loss program. Those within 30 percent of their ideal weight with good overall health and elastic skin tone have the best results.
Tummy Tuck (Abdominoplasty)
Both men and women with excess abdominal fat and skin can benefit from abdominoplasty, often referred to as a "tummy tuck." Those desiring a narrower waist and tighter abdomen are good candidates providing they are not smokers or have poor circulation. Belly overhang is the result of pregnancy, weight fluctuation or genetic predisposition. Abdominoplasty is intended for people of relatively normal weight. It is not the answer for a huge overhang of skin. Those who intend to lose significant weight should postpone having a tummy tuck until their weight is within a satisfactory range.
Body Lift
Lower body lift or a belt Lipoectomy can offer a dramatic change in appearance for MWL (massive weight loss) patients, or those who are victims of time, gravity or genetic predispositions. This procedure is tailored toward those who not only have excess skin in the abdominal area, but sagging tissue extending 360 degrees around their torso. Body lift surgery helps elevate the entire lower body by tightening the abdominal wall, removing excess skin on the tummy, thighs and buttocks followed with liposuction for additional contouring. Most patients will come into the office and lift their skin to demonstrate the look they are seeking. This mimics the potential "resuspension" of tissues that can be accomplished with this surgery.Smokers are not good candidates for this procedure because of the detrimental effects on wound healing. Patients, who do smoke, will have to stop completely for one month prior to and after the procedure in order to optimize their healing process. Patients with bleeding disorders, heart disease, diabetes and high blood pressure have higher risk factors that will be discussed during the consultation. This is not an operation to counter obesity. Those over 50% of their ideal body weight are not good candidates. Patients who have experienced massive weight loss may be asked to wait 6 to 12 months for their tissues to completely stabilize prior to scheduling this surgery.
Brachioplasty (Arm lift)
In general, candidates for an arm lift include:

Adults with significant upper arm skin laxity
Adults of any age whose weight is relatively stable and who are not significantly overweight
Healthy individuals who do not have medical conditions that can impair healing or increase risk of surgery
Non-smokers
Individuals with a positive outlook and realistic expectations
Meet the Doctor:
Dr. Zoran Potparic, M.D., P.A.
Dr. Porparic is extensively published and recognized as an international speaker on various topics related to the specialty of Plastic and Cosmetic Surgery. He has participated in numerous research projects in the field of surgery and pioneered some of the techniques currently used to treat birth and posttraumatic deformities in children and adults. Dr. Zoran Potparic has published over 30 papers in the peer reviewed journals and several book chapters in the literature related to Plastic and Cosmetic Surgery. He was awarded with a Fulbright Fellowship, The British Council Scholarship, Marko Godina Fellowship, and a Spanish Government Fellowship for his professional contributions.
During his academic and teaching career as a Professor of Plastic and Cosmetic Surgery, Dr. Potparic has taught a number of residents and fellows the art and science of plastic and cosmetic surgery. Dr. Zoran Potparic's Plastic and Cosmetic Surgery training took place in Europe, England and the USA. He also completed four years of fellowship training in craniofacial, cosmetic surgery and reconstructive microsurgery. Dr. Potparic is Board Certified in plastic and cosmetic surgery by two boards; one of the is the American Board of Plastic Surgery.
There are very few plastic and cosmetic surgeons practicing in this country with such a broad education in the field of plastic and cosmetic surgery.Dr. Potparic studied and worked with some of the most prominent experts and pioneers in the field of plastic and cosmetic surgery in the United States and Europe. This international experience is combined with the highest surgical standards. Dr. Potparic's range of expertise extends from skull base surgery to foot reconstruction.
1116 E. Broward Blvd
Fort Lauderdale, FL 33301
Abdomen
Anterior Thighs
Arms
Back
Buttocks
Chin/Cheeks/Jowls
Fat Transplantation
Female Breast Reduction
Hips and Waists
Inner Thighs
Knees
Legs/Calves/Ankles
Male Breast Reduction
Males Flanks
Neck
Other
Outer Thighs
1995 – 1997 Resident Division of Plastic Surgery
University of Miami/JMH, Miami Fl.
Program Director: S. Thaller, MD, DMD
Resident, Department of Plastic Surgery
1994 – 1995 Eastern Virginia Medical School
Norfolk, VA
Program Director: J.H. Carraway, M.D.
Fellow, Microsurgery/Research
1992 – 1994 Department of Plastic Surgery
Eastern Virginia Medical School
Norfolk, VA
Program Director: J.H. Carraway, M.D.
Fellow, Craniofacial/Research
1991Institute for Craniofacial and Reconstructive Surgery
Southfield, MI
Director: I.T. Jackson, M.D.
Fellow, Clinical/Research
1986 Department of Plastic Surgery
Eastern Virginia Medical School
Norfolk, VA
Program Director: C.E. Horton, M.D.
American Board of Plastic Surgery
Broward General Hospital, Ft. Lauderdale, FL
Holy Cross Hospital, Ft. Lauderdale, FL
Imperial Point Hospital, Ft. Lauderdale, FL
North Broward Hospital, Ft. Lauderdale, FL
Memorial Regional Hospital, Hollywood, Fl.
American Board of Plastic Surgery
Plastic Surgery Research Council
D. Ralph Millard Plastic Surgery Society
American Medical Association
Medical Society of Virginia
American Society for Laser Surgery
Southern Medical Association
Florida Medical Association
Broward County Medical Association
Ft. Lauderdale Surgical Society
Surgical Association of Yugoslavia
Plastic and Maxillofacial Surgery Association of Yugoslavia
1. Starovic, B., Kostic B, Rajacic, N., Potparic Z., A need for a doctrinaire assistance to a traumatized hand, Zbornik Radova 4th Congress of Plastic and Maxillofacial Surgeons of Yugoslavia, 1980, 155-162
2. Sucur DJ., Konstantinovic P., Potparic Z. ,Fresh chicken legs: and experimental model for the microsurgical beginners, Br J Plast Surg, 1981, 34: 488-489
3. Potparic Z., Rajacic, N., Radivojevic, M. Reconstruction of the frontal bone defect with Vascularized iliac bone graft, Acta Chir Ygosl, 1986, suppl 1, 22;36-28
4. Rajacic N, Potparic Z., Ninkovic M. The use of tissue expanders in head and neck reconstructions, Acta Chir Ygosl, 1986, suppl 1,22;49-51
5. Rajacic N, Potparic Z., Babovic S. Advantages of innervated instep flap for treatment of heel defects, Acta Chir Ygosl, 1986, suppl 1, 33;179-181
6. Potparic Z., Starovic B, Sucur Dj, Rajacic N. Reconstruction of the extensive defects of the foot with free flaps, Plastic Surgical Forum, 1991, 16;130-132
7. White KS, Jackson IT, Potparic Z., The cervical tube pedicle flap: uses in facial reconstruction, Br J Plastic Surgery, 1992, 45;398-402
8. Potparic Z., Free medial Gastroenemius myocutaneous flap; Letter to the Editor. Br J Plastic Surgery, 1992, 45; 486-488
9. Potparic Z., Starovic B. Reconstruction of extensive defects of the cranium with free flaps, Head and Neck, 1993, 15:97-104
10. Potparic Z., End-to-side anastomoses: and experimental study. Discussion, Plastic Surgery Outlook, 1993, 7:2-3
11. Rachmiel A, Potparic Z., Jackson IT, Sugihara T, Clayman L, Topf J, Forte R. Midface advancement by gradual distraction. Br J Plastic Surgery 1993, 46:201-207
12. Jackson IT, Carreno R, Potparic Z., Hassaim K. Hemagiomas, Vascular Malformations and Lymphovenous Malformations: Classification and Methods of Treatment, Plastic Reconstructive Surgery, 1993, 91; 1216-1230
13. Jackson IT, Carbonel A. Potparic Z., Shaw K. Orbitotemporal Neurofibromatosis: Classification and Treatment. Plastic Reconstructive Surgery, 1993, 92; 1-8
14. Miller JR, Potparic Z., Cramer A, Colen LB, Carwell GD, Carraway JH. Medial Lower Leg Vascular Perforators: A Comparison Cadaver Studies and Duplex Ultrasonography. Plastic Surgical Forum. 1993, 16; 27-30
15. Richart GC, Jackson IT, Potparic Z., Tan GB, Chambers PA. Management of locally aggressive sinus disease using craniofacial exposure and the galeal-frontals facis-muscle flap. Plastic Reconstructive Surgery, 1993, 92; 121-1225
16. Jackson IT,, Potparic Z., Fasching M, Schievinck WI Tydstrom K, Hussain K. Penetration of the skull base by dissecting keratocyst. J Craniomaxfac Surgery, 1993, 21:319-325
17. Rachmiel A, , Potparic Z., Jackson IT, Fukuta K, Tysell B, Audet B. Extradural dead space following cranial bone advancement. Ann Plastic Surgery. 1994, 32:1488-155
18. Fukuta K, , Potparic Z., Sugihara T, Rachmael A, Forte R, Jackson IT. A cadaver investigation of the blood supply to the galeal frontalis flap. Plastic Reconstructive Surgery. 94:794, 1994
19. , Potparic Z., Jackson IT, Colen LB, Fukuta K, Carraway JH. Galeo-pericranial flaps in the forehead: a study of blood supply. Plastic Surgical Forum, 17:292, 1994
20. , Potparic Z., Colen LB, Sucur Dj, Carwell GD, Carraway JH. The Gastroenemius muscle as a free flap donor site. Plastic Reconstructive Surgery. 95:1245-1252, 1995
21. Miller JR, Potparic Z., Colen LB, Sorrel K, Carraway JH. The accuracy of Duplex Ultrasonography in the planning of skin flaps in the lower extremity. Plastic Reconstructive Surgery. 95:1221-1227, 1995
22. Rachmiel A, Jackson IT, Potparic Z., Clayman L, Laufer D. Midface advancement by gradual distraction: a follow-up study. J Oral Maxillofac Surgery. 53:525-529, 1995
23. Colen LB, Stevenson A, Sidorov V, , Potparic Z., Pacelli E, Lee S, Li L. Microvascular anastomotic thrombosis in experimental diabetes mellitus. Plastic Reconstructive Surgery. 99:165-162, 1996
24. , Potparic Z., Fukuta K, Colen L, Jackson IT, Carraway JH. Galeo-pericranial flaps in the forehead: A study of blood supply and volumes. Br J Plastic Surgery 49, 519-528, 1996
25. , Potparic Z., Colen LB, Kadz BB. The use of perforator based flaps in reconstruction of the distal leg: an anatomical and clinical study. Plastic Surgery Forum. 19, 228-229, 1996
26. , Potparic Z., Rajacic N. Long-term results in weight-bearing foot reconstruction with non-innervated and reinnervated free flaps. Br J Plastic Surgery. 50, 176-181, 1997
27. Colen LB, Pessa JE,, Potparic Z., Reus WF: Reconstruction of the extremity with dorsal thoracic fascia free flap. Plastic Reconstructive Surgery. 101, 738-744, 1998
28. Fukuta K, Salto K,, Potparic Z., A comparison of single-stage frontoparietal advancement in terms of Extradural de3ad space and bone deposition. Br J Plastic Surgery 51, 169-175, 1998
29. , Potparic Z., Colen LB: A 5-year review of island distally based fasciocutaneous flaps the lower limb. (letter) Br J Plastic Surgery, 51, 651, 1998