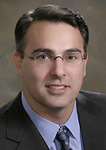 Joshua Greenwald —

Cosmetic Surgery Associates of New York
Liposuction in Harrison
Call (914) 218-6068

Schedule your FREE consultation!!
Plastic Surgeon Specializing in
Liposuction
Joshua Greenwald, M.D., F.A.C.S., a board-certified plastic surgeon in Westchester, New York City and Putnam County, has a diverse wealth of knowledge and experience. Specializing in aesthetic breast surgery, body contouring, and aesthetic facial surgery, Dr. Greenwald has earned admitting privileges at hospitals throughout Westchester and Putnam counties.
Florida native Dr. Joshua Greenwald completed his undergraduate studies at the prestigious Columbia University in New York City. Following his time at Columbia, Dr. Greenwald made the move to lower Manhattan and earned his medical degree from the New York University School of Medicine in 1995. After medical school, Dr. Greenwald trained in general surgery at New York University, during which time he completed a 2-year research fellowship at the New York University Institute for Reconstructive Plastic Surgery. Dr. Greenwald has maintained his dedication to the advancement of his profession through research and has been granted numerous awards for his contributions.
Dr. Greenwald successfully completed 3 years of plastic surgery training at Emory University in Atlanta. As a preeminent plastic surgeon, he maintains a special interest in the highly specialized fields of mid-facial rejuvenation and breast reconstruction. Emory University offered Dr. Greenwald the unique opportunity to train with several internationally recognized plastic surgeons. As a recent and highly beneficial addition to Cosmetic Surgery Associates of New York, Dr. Greenwald is quickly becoming a leading plastic surgeon in the Tri-State area.
Dr. Greenwald is one of our 5 board-certified plastic surgeons. With offices in New York City, Westchester County and Carmel, NY, our team of doctors and staff is committed to providing complete care and helping you look and feel your very best.
440 Mamaroneck Avenue 412
Harrison, NY 10528
Abdomen
Anterior Thighs
Arms
Back
Brazilian Butt Lift
Buttocks
Chin/Cheeks/Jowls
Fat Transplantation
Female Breast Reduction
Hips and Waists
Inner Thighs
Knees
Legs/Calves/Ankles
Liposuction
Male Breast Reduction
Males Flanks
Neck
Outer Thighs
IV Anesthesia/Sedation (Conscious Sedation/Mac) and Tumescent Technique
Liposuction plus General Anesthesia
Oral Sedatives plus Tumescent Technique
3 to 4 mm linear incisions
Some are closed and some are left open