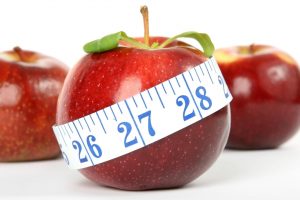 Following liposuction or any aesthetic procedure, it is important to let your body to heal. Liposuction addresses excess body fat, which is why it is even more important to adhere to a healthy post-treatment diet to encourage both healing and prevent excessive fat gain that could potentially jeopardize the new look you have recently achieved with liposuction.
During your lipo treatment at Bitar Cosmetic Surgery Institute with Doctor George Bitar and his team, you will be advised as to which foods to consume and which ones to avoid both prior to  and after your liposuction treatment.
Generally speaking, the following foods should be ignored for an extended period of time after liposuction surgery.
– Saturated Fats – Solid at room temperature, which is found in most animals and animal by products, as well as fried and processed foods.
– Sugar – Sugar and sugary food may cause weight gain and defeat the goal of your liposuction treatment. Sugar is also low in vitamins and nutrition and will not offer any benefit to the healing process of your body.
– Salty foods – You should avoid these foods for at least two to four weeks after liposuction. Sodium is known to cause swelling within the body, thereby affecting the process of recovery. Nevertheless, you can use salt substitutes such as natural herbs and spices.
– Alcohol – Alcoholic drinks can have a negative interaction with any post-treatment medication as well as cause dehydration. You must avoid alcohol for at least 2 weeks post-procedure. Instead, you should consume healthy quantities of water and natural juices to aid your body in the recovery process as well as flush out any harmful toxins associated with medication and the procedure.
However, there are plenty of foods that you should eat post-procedure that will help you heal as well as keep maximum results of your procedure. These include: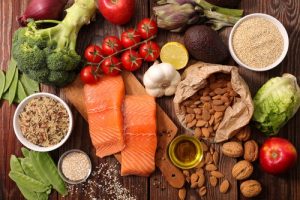 – Liquids: water, fruit juices and smoothies
– Fresh vegetables
– Fruits
– Seafood for omega-3 fatty stomach acids
– Nuts and dried beans
– Grains
– Lean, natural proteins
Following your procedure, your surgeon will discuss the details of your pre-and-post liposuction diet and give you tips on how to accelerate the healing process as well as maintain the best results possible. You will also receive assistance with post-surgery exercise and activity.
As you prepare for your procedure or if you are just starting your research, please keep in mind that the ultimate way to achieve the best results is to take your lifestyle into consideration, particularly your diet, alcoholic beverage consumption and exercise levels.
At the Bitar Cosmetic Surgery Institute in the Washington, DC area, Dr. George Bitar has performed thousands of plastic surgery procedures, including breast implant removal and replacement. If you think it's time to replace your implants, schedule a consultation by calling the practice at 703-206-0506 today.